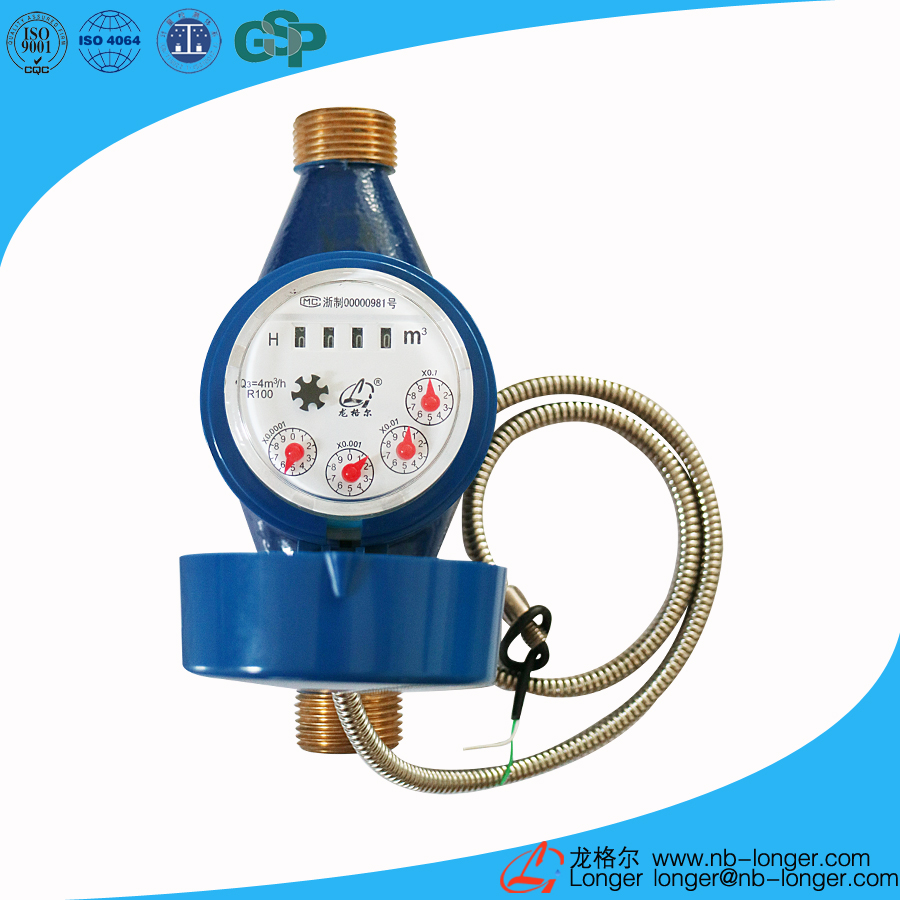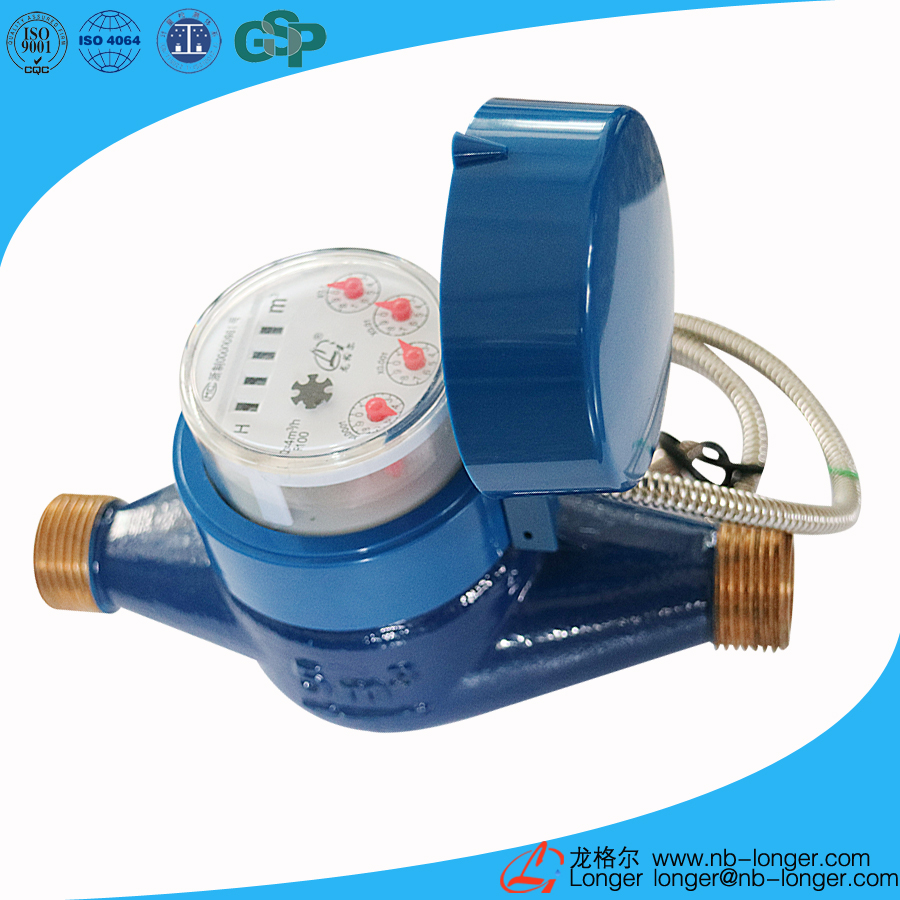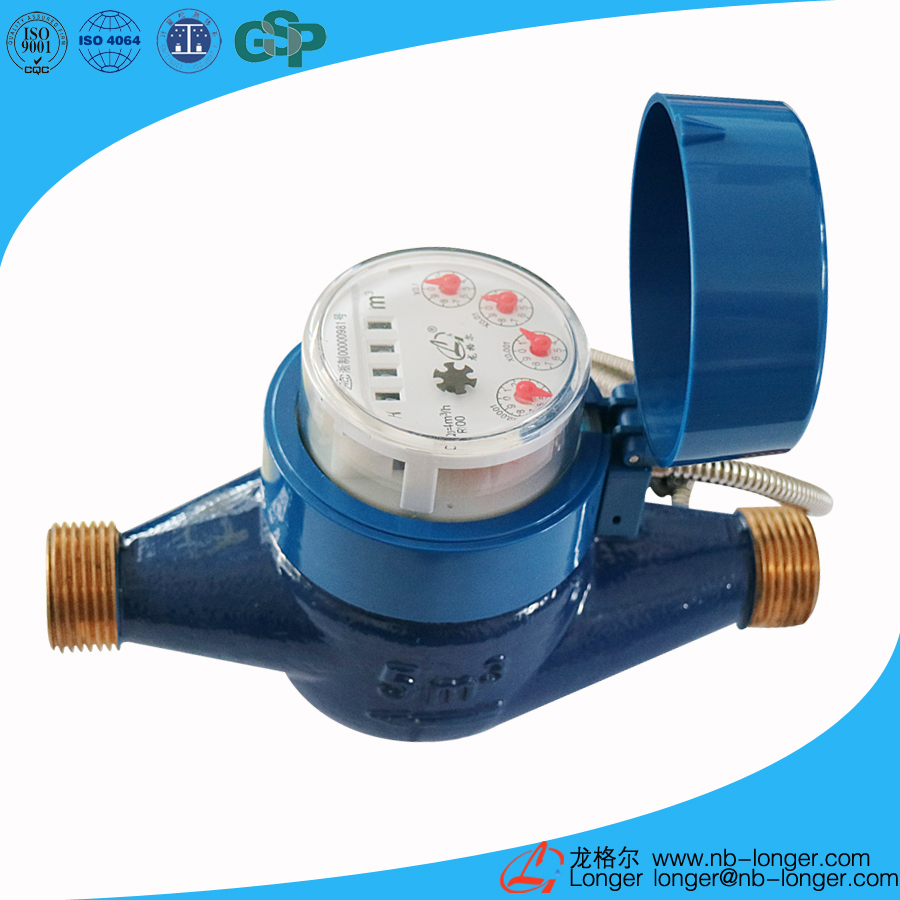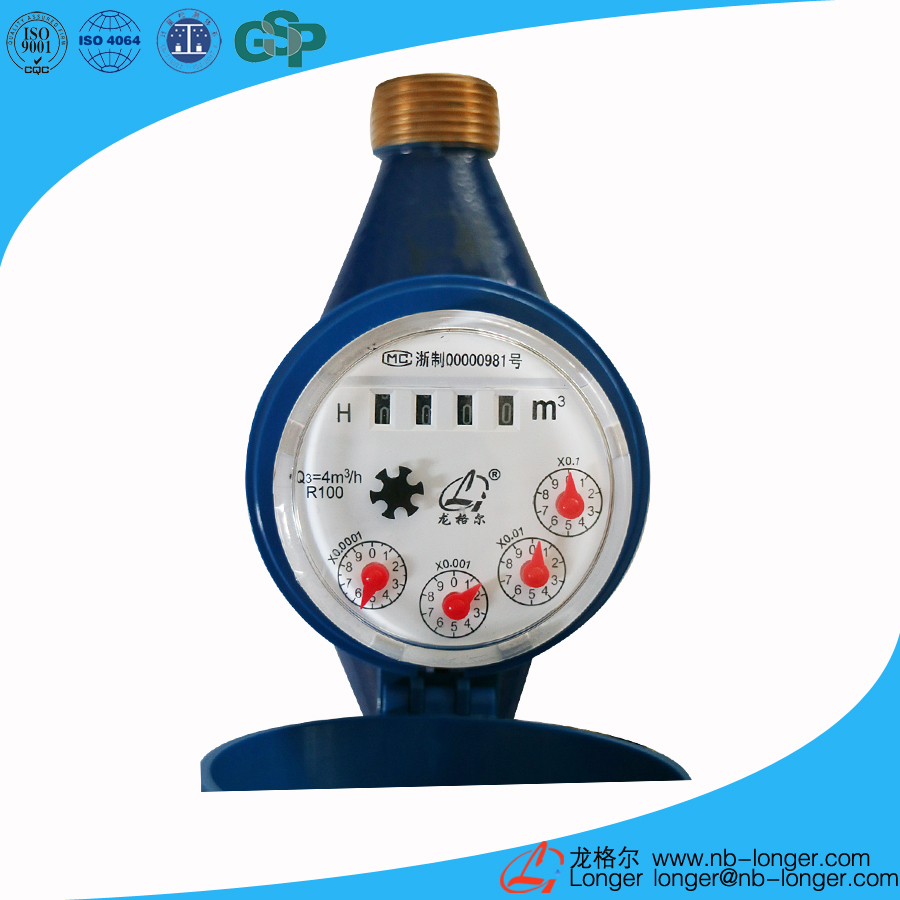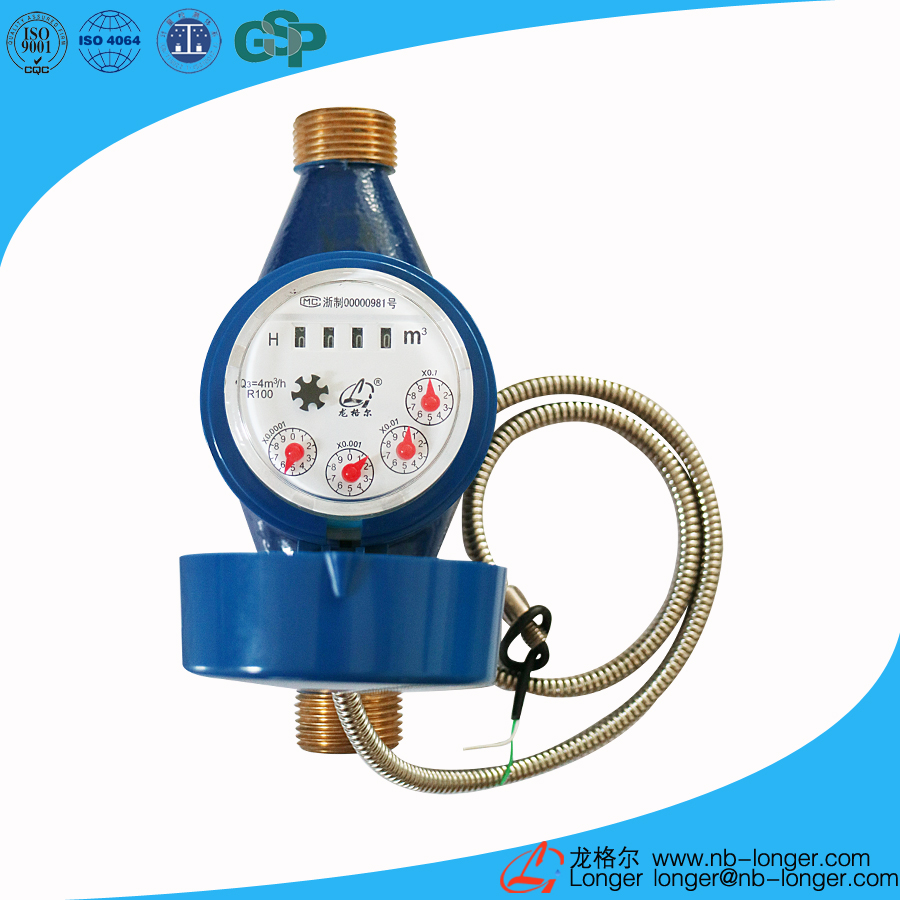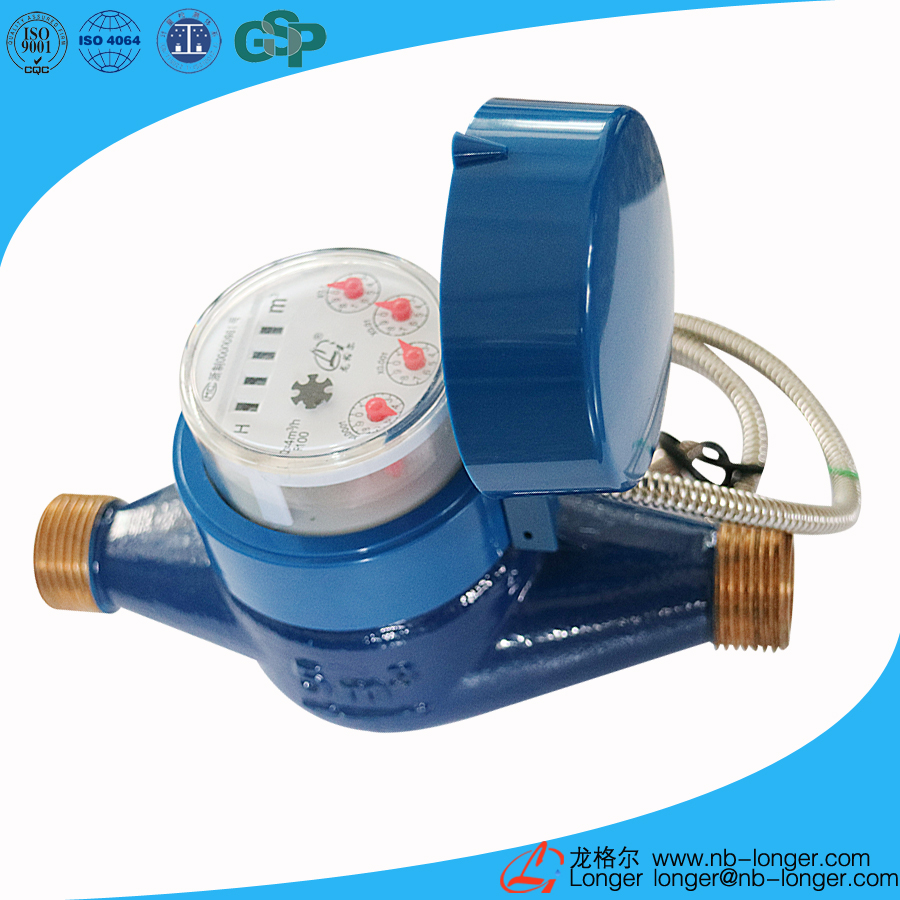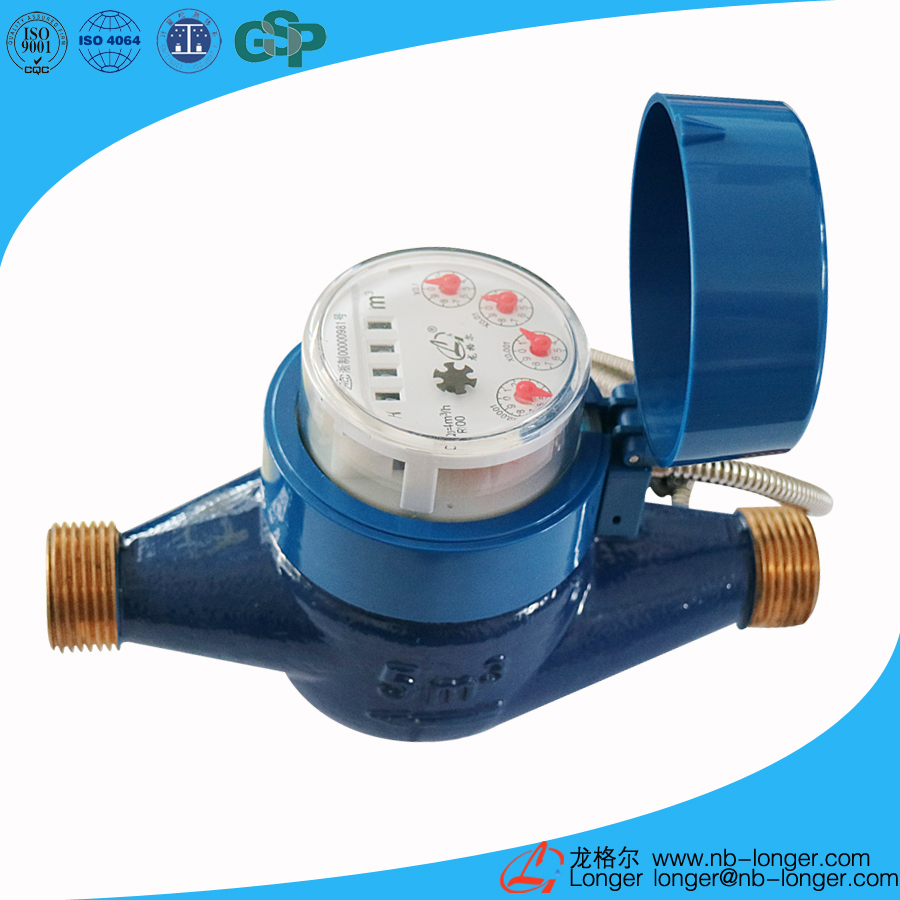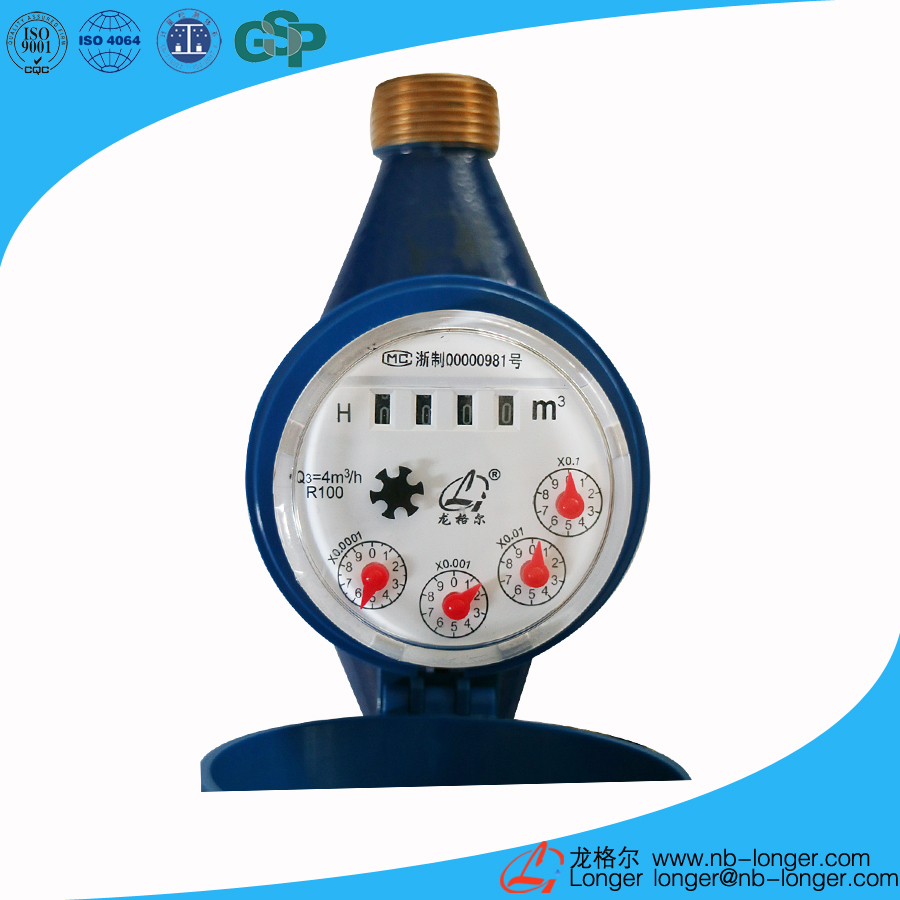 LXSGY-15Z~20Z光电水表
详细介绍
1.Product introduction
The photoelectric direct reading water meter is mainly used to measure the total volume of water flowing through the water pipe, which is suitable for small industrial and household water usage. It uses the principle of optoelectronics to encode the encoding disk, to make the reading more direct and accurate. Instead of manual meter reading, management departments can read the information through wireless remote transmission, which is more convenient and faster.
2.Main features
1. In line with the requirements of GB / T 778.1 ~ 3-2007 measurement grade standard (equivalent to international standard ISO 4064-1 ~ 3: 2005.IDT);
2. Electronic device accords with CJ / T 224-2012 Electronic Remote Water Meter standard;
3. Communication protocol accords with CJ / T 188-2004 Household Metering Device Data Transmission Technology Conditions;
4. Non-contact sensor, not affect the original performance of mechanical water meter;
5. With special coding, it has no dead zone for reading, and the mechanical reading is consistent with electronic reading;
6. It adopts low power consumption design, and only needs power when reading;
7. M-BUS bus interface, no polarity, easy installation and maintenance;
8. It can be combined with the meter reading system, to establish automatic remote meter reading management system;
9. Reliable and stable performance, water resistance.
3. Service conditions
a)Temperature rating:T30
b)Pressure rating:MAP10
c)Pressure loss rating:△P63
d)Upstream flow field sensitivity rating:U10
e)Downstream flow field sensitivity rating:D5
f)Ambient humidity:≤93%RH
g)Climate and mechanical environment rating:Class B
h)Electromagnetic environment rating:E1
i)Non-measurable negative test
4. Indication error
a)Low area(Q1≤Q≤Q2)The maximum allowable error is ±5%
b)High area(Q2≤Q≤Q4)The maximum allowable error is ±2%
5. Main technical parameters
Nominal diameter

DN (mm)

Overload flow

Q4 (m3/h)

Common flow

Q3 (m3/h)

Boundary flow

Q2 (m3/h)

Minimum flow rate

Q1 (m3/h)

Range ratio

R(Q3/Q1)

Accuracy

Grade

Minimum reading(m3)
Maximum reading (m3)
DN15
3.125
2.5
0.05
0.03125
80
level 2
0.0001
9999.9999
0.040
0.025
100
0.032
0.020
125
DN20
5
4
0.08
0.05
80
0.064
0.040
100
0.0512
0.032
125
DN25
7.875
6.3
0.126
0.07875
80
0.1008
0.063
100
0.08064
0.0504
125
6.Overall size and weight
Nominal diameter

Length(L)
Width(W)
Height(H)
Height(H1)
Weight
Threaded connection
mm
Kg
d
D
DN15
165
90
110
210
1.5
R1/2
G3/4B
DN20
195
90
110
210
1.8
R3/4
G1B
DN25
225
95
120
220
2.2
R1
G1 1/4B
7.Flow error curve
8.Pressure loss curve