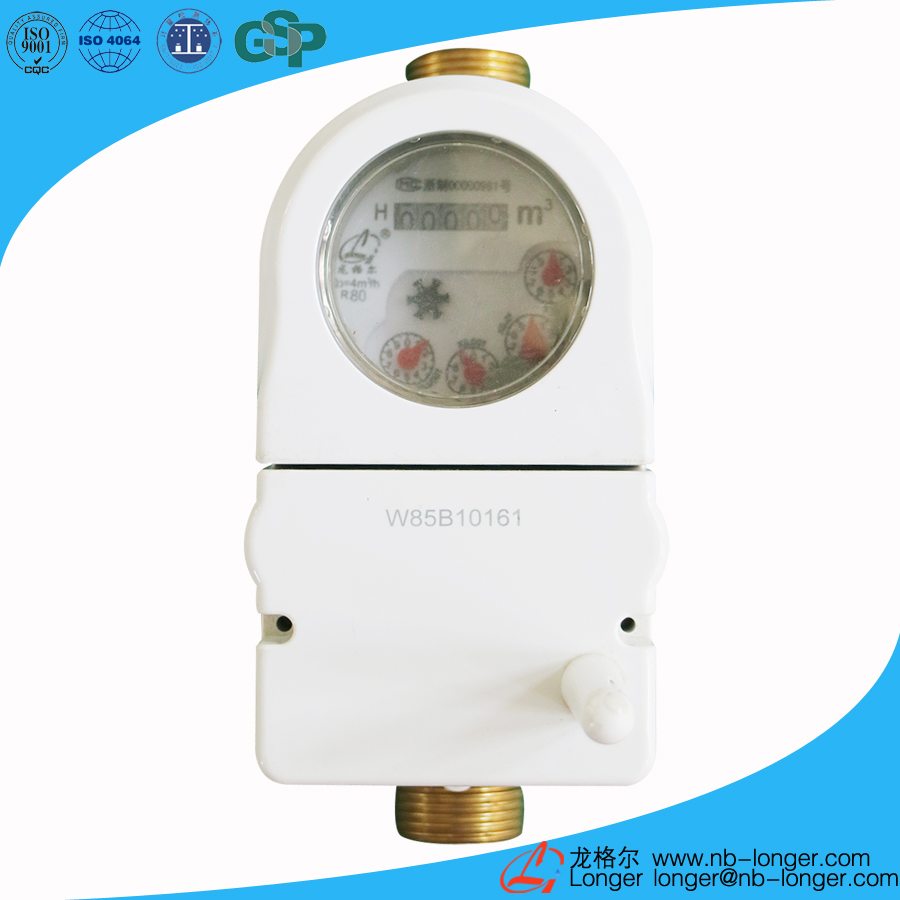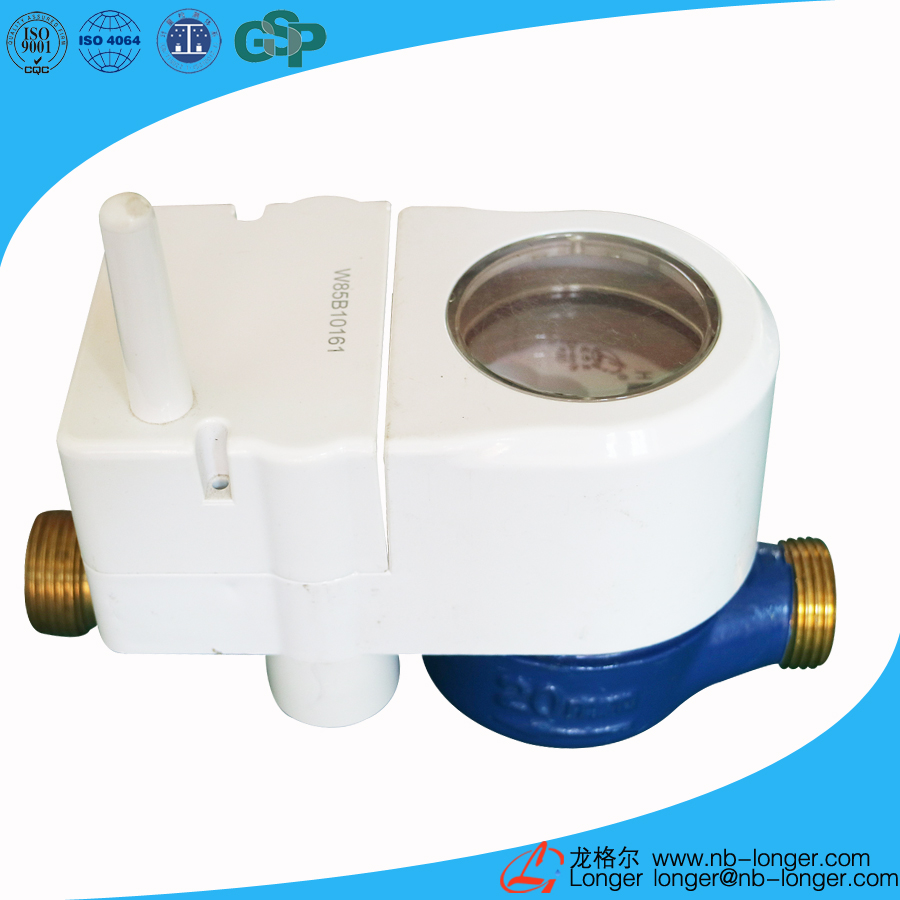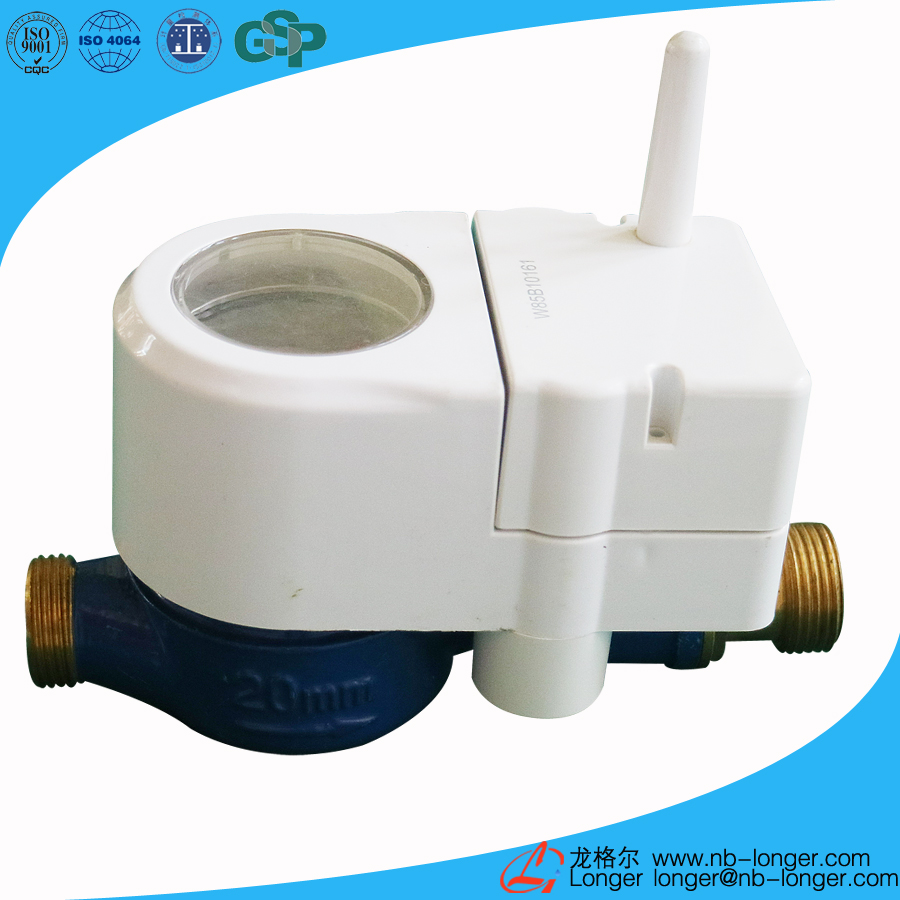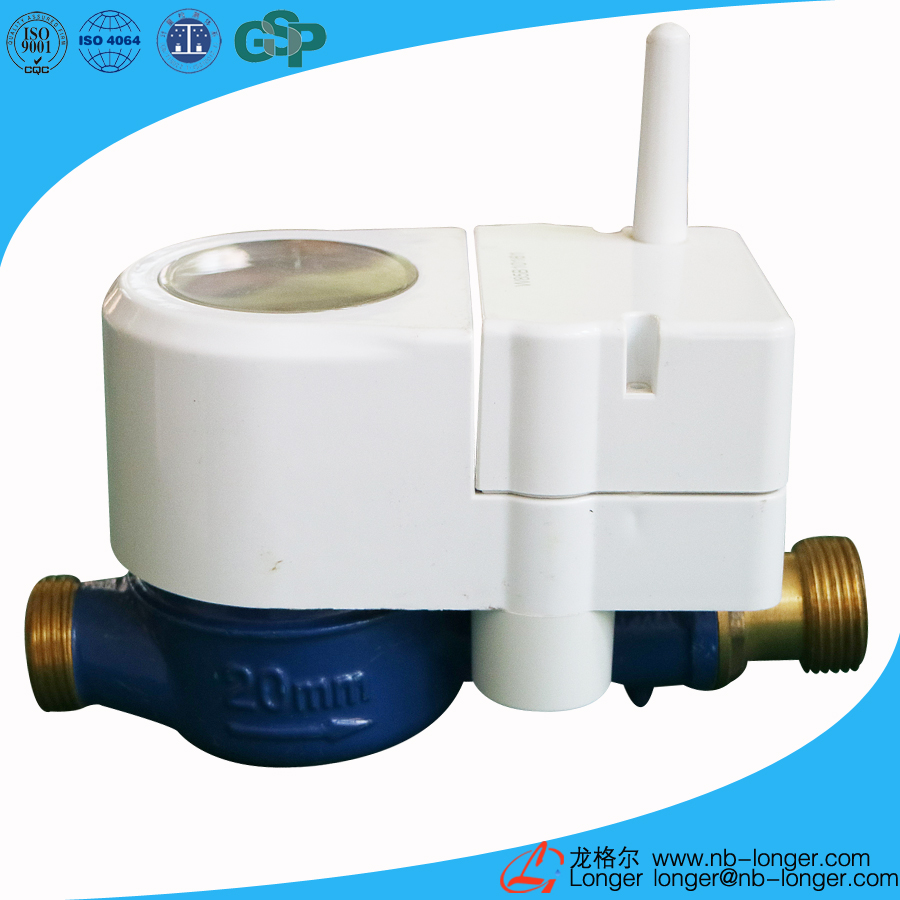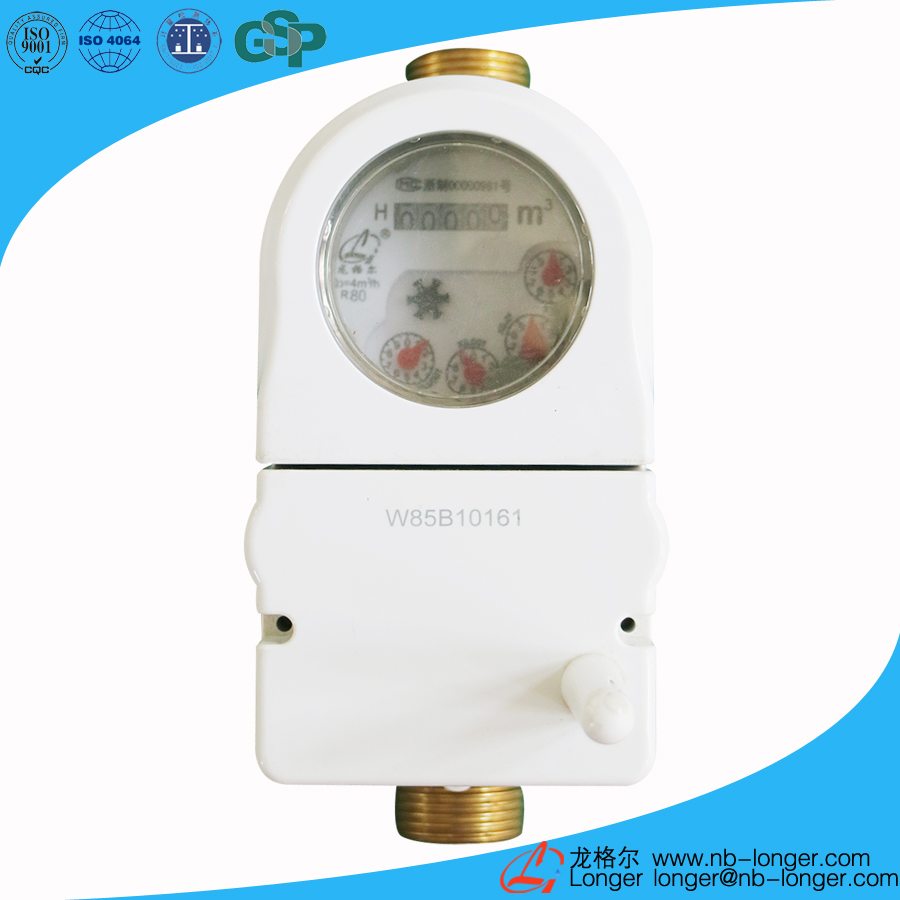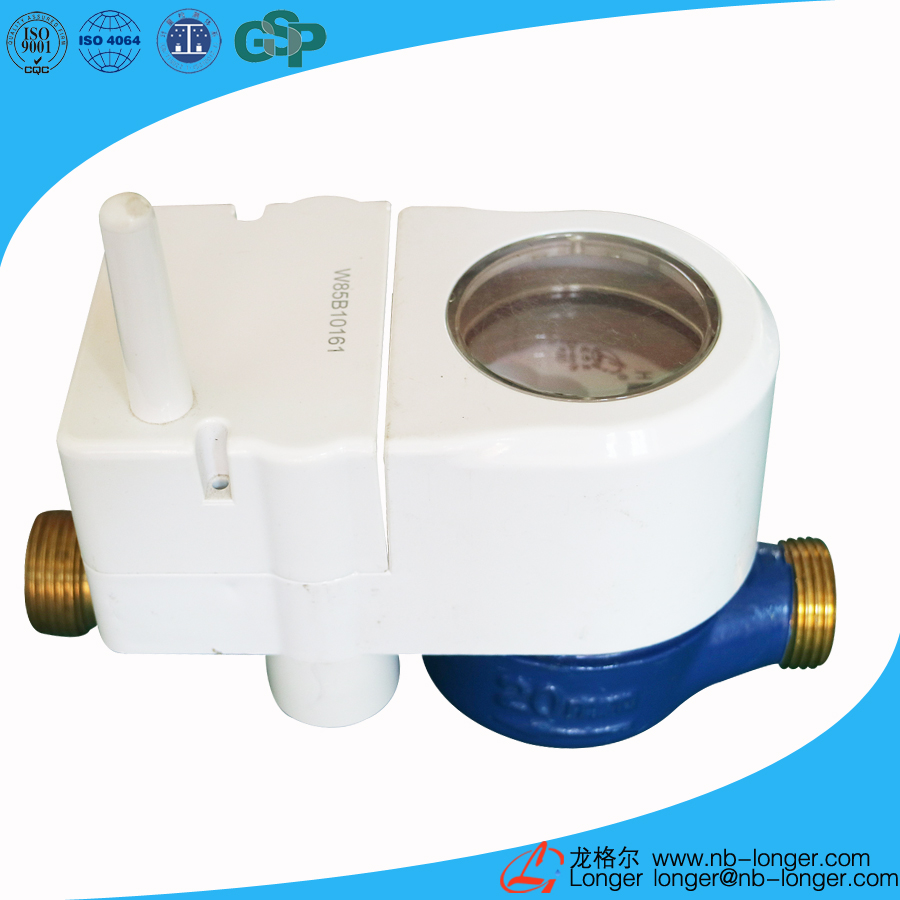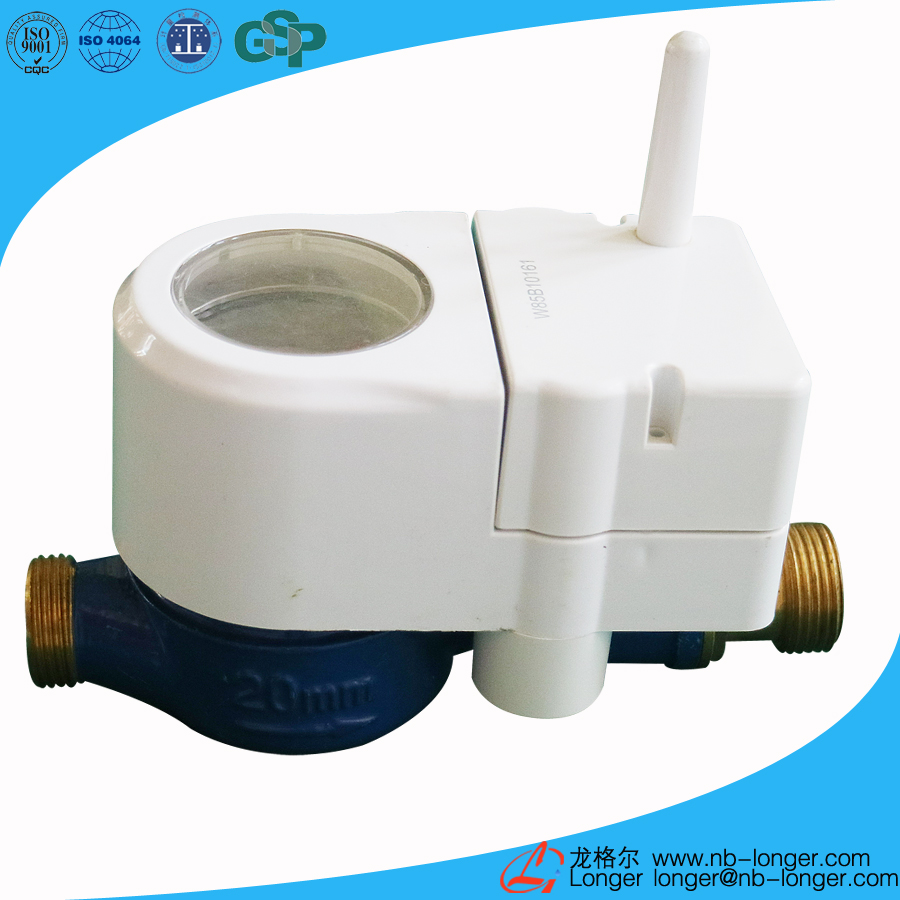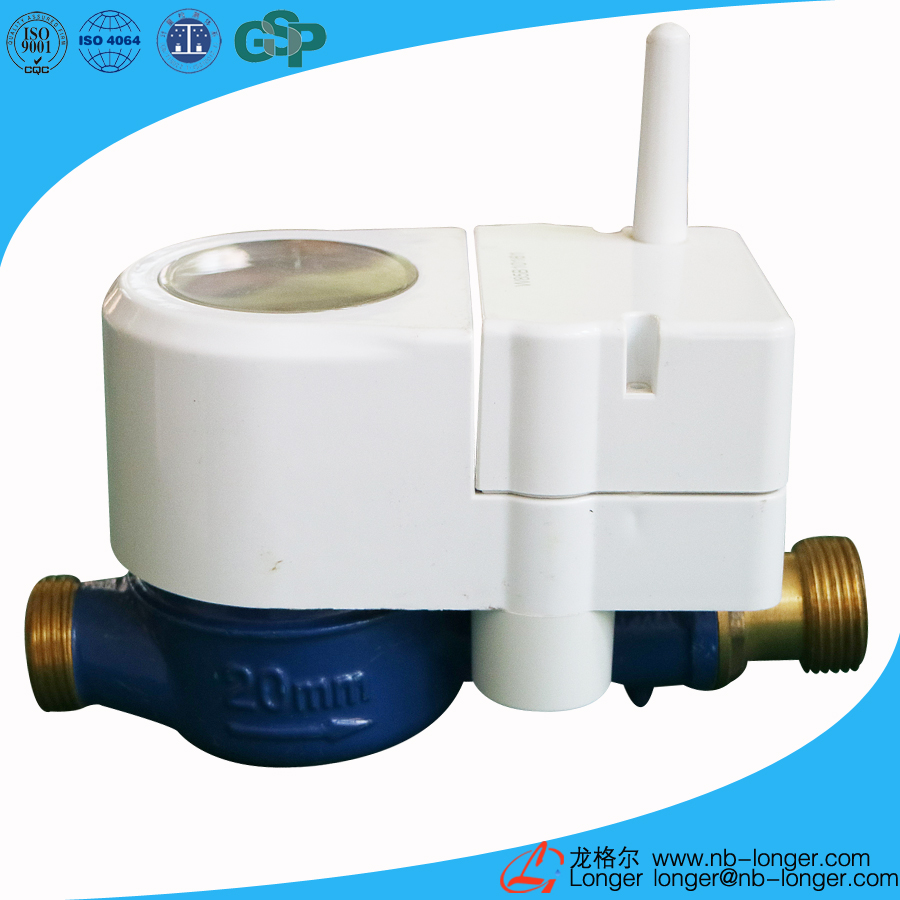 LXSY-15F2~25F2无线远传水表
详细介绍
1.Product introduction
The wireless remote water meter is mainly used to measure the total volume of water flowing through the water pipe. The microcomputer in the water meter stores the water consumption automatically. When it detects the meter reading signal, it will send out the data through the wireless frequency band. The user pays water rate and the management department will read in the purchasing information into the database. Then the valve opens to supply water automatically. During the use of water, the smart control system in the water meter will check the remaining amount automatically. When the remaining water is insufficient, the water meter will prompt the alert. After the remaining water is used, it will shut down automatically, and the user needs to repurchase again.
2.Main features
1. In line with the requirements of GB / T 778.1 ~ 3-2007 measurement grade standard (equivalent to international standard ISO 4064-1 ~ 3: 2005.IDT);
2. Accord with CJ/T 224-2012 Electronic Remote Water Meter standard;
3. Pre-paid function, paying before consuming;
4. Ladder water price function, which charges the monthly water consumption according to the set ladder unit price by sections;
5. Micro-power wireless data remote function, no need for wire arrangement;
6. Low power consumption design, the battery is easy replaceable and user-friendly;
7. Anti-attack function; if it detects external electromagnetic interference, valve will close automatically and upload the warning information to the main station.
8. Automatic protective function; when the battery is low, valve will shut down automatically and record;
9. Data can be stored for more than 10 years, and the user data will not be losing after the outage
10. Accurate, reliable performance, advanced structure, widely applied;
3. Service conditions
a)Temperature rating:T30
b)Pressure rating:MAP10
c)Pressure loss rating:△P63
d)Upstream flow field sensitivity rating:U10
e)Downstream flow field sensitivity rating:D5
f)Ambient humidity:≤93%RH
g)Climate and mechanical environment rating:Class B
h)Electromagnetic environment rating:E1
i)Non-measurable negative test
4. Indication error
a)Low area(Q1≤Q≤Q2)The maximum allowable error is ±5%
b)High area(Q2≤Q≤Q4)The maximum allowable error is ±2%
5. Main technical parameters
Nominal diameter

DN (mm)

Overload flow

Q4 (m3/h)

Common flow

Q3 (m3/h)

Boundary flow

Q2 (m3/h)

Minimum flow rate

Q1 (m3/h)

Range ratio

R(Q3/Q1)

Accuracy

Level

Minimum reading

(m3)

Maximum reading

(m3)

DN15
3.125
2.5
0.05
0.03125
80
level 2
0.0001
99999.9999
0.040
0.025
100
0.032
0.020
125
DN20
5
4
0.08
0.05
80
0.064
0.040
100
0.0512
0.032
125
DN25
7.875
6.3
0.126
0.07875
80
0.1008
0.063
100
0.08064
0.0504
125
5
4
0.08
0.05
80
0.064
0.040
100
0.0512
0.032
125
6.Overall size and weight
Nominal diameter
Length(L1)
Length(L2)
Width(W)
Height(H)
Weight
Threaded connection
mm
Kg
d
D
DN15
260
165
85
115
1.5
R1/2
G3/4B
DN20
295
195
85
115
1.7
R3/4
G1B
DN25
330
225
85
115
2.2
R1
G1 1/4B
7.Flow error curve
8.Pressure loss curve